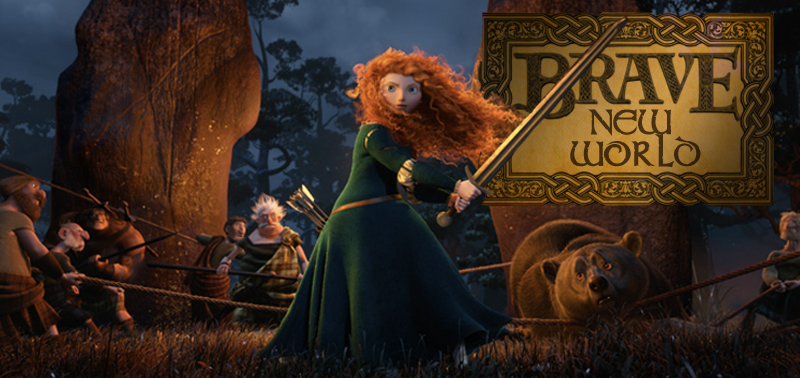 A Brave New World for Pixar
By Bill Desowitz
Brave marks several firsts for Pixar Animation Studios: the first female protagonist — the fiery Princess Merida (voiced by Kelly Macdonald), the first adventure, and the first period piece (medieval Scotland). It also introduces a new robust animation software package called Presto (in honor of the 2008 short).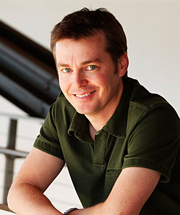 Victor Navone
And if that weren't enough, Brave boasts new advancements in hair and cloth simulation in keeping with the rich look of the movie. "Brave achieves a level of detail that we haven't really done before," admits Victor Navone, a mentor with Animation Mentor. "I think we got close to it with Ratatouille, but we've really built on what we've learned since then as far as the design and the rigging of the characters and how we use those tools in animation. We're always trying to push the medium further to get more organic quality to our characters and to achieve the same level of caricature and appeal that you can get in 2D animation and still retain the subtlety of the acting in 3D."
By rebuilding the animation software program, animators now have something much more flexible, open, and artist-friendly. "For Merida's hair, we can write tools right into it — so we can preview it while we're animating the character," suggests Paul Mendoza, another mentor from Animation Mentor, who served as crowd animation supervisor. "On every single movie, our facial rigs have gotten beefier and beefier. With Brave, we were going to add a lot more depth. A lot of it is because of Merida's face design — she has a very smooth face. Any subtle change would take her off model, so the rigging had to be better."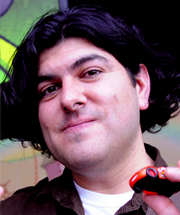 Paul Mendoza
Mendoza admits there are choices within shots that they probably couldn't have made prior to Presto, such as Merida grabbing her hair when she gets frustrated. "Back on Monsters, Inc. or The Incredibles, if we had thought of that, we could've worked it out but it would've taken a lot more thought and work and it might not have been worth the extra attention."
Animation Mentor alumnus Jude Brownbill (who worked on last year's Cars 2) attests to the flexibility and ease of use of Presto, and also marvels at Merida's hair. Indeed, the curly orange hair is integral to her personality, so there was considerable research and development to solve the simulation. It required much faster and more complex hair-to-hair collision. According to simulation supervisor Claudia Chung, the engineers took advantage of parallel processing and split the simulation into eight processors. This allowed the hair to bounce from one coil to the next in one simulation. "Simulation is finally at a point where we can be artistic," she explains. "If [they] wanted Merida to have a different hair style, my reaction was no longer, 'Are you kidding me?!?' It was more like, 'Okay, let's do it — let's figure it out artistically.'"
But the challenges were very different with Merida's trusty Clydesdale, Angus, arguably the most beautiful looking horse ever CG-animated, thanks in part to more believable musculature. "The challenge with Angus was simulating so many layers and making sure his mane flows smoothly through the wind," Chung continues. "Unlike Merida, where her hair sims all at once, Angus' pieces sim separately because they all have to interact at once. Hers takes eight cores to simulate and his takes 64 because of his eight layers." At least Merida's hair was the same setting out of the box, as opposed to Angus having different settings for mane and other clumps.
As for clothing, King Fergus (voiced by Billy Connolly) required eight layers and the kilt proved to be quite a feat. "We couldn't flatten it because then you'd have nine yards of tartan," Chung insists. "In the end, the tailors created a hybrid approach that was modeled and tailored into flat shapes."
Despite the epic scope and the archery, Brave is about the tempestuous conflict between Queen Elinor (voiced by Emma Thompson) and the free-spirited Merida. "It's this parent/child relationship at the core — this trouble between her and her mom that we're reverberating out," suggests director Mark Andrews, who took over from Brenda Chapman because of creative differences. "There are a lot of [ideas] that we spin to bring in these magical, mythical elements. You take Brenda's great ideas and the wonderful relationships that she started, clear away the clutter, find out where the missing places are, and fill in the gaps."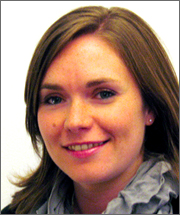 Jude Brownbill

For Brownbill, Brave offered a great opportunity to wrap herself primarily around Queen Elinor but also around Merida toward the end of production. "Transitioning from cars to humans had its challenges but the goal is the same — to understand the character arc and convey that in the performances," she says. "To ramp up, we had a chance to play with the characters through little personality tests, which was really helpful. For one thing, it was great to get used to arms and legs again, which was a step up from cars. The two characters are obviously very different and so it was fun playing off those contrasts.

"I think Merida relates to her father more than her mother. But Queen Elinor has a role she has to play and, coming from England, I thought about what it must be like for our royal family. The world has this expectation of how you have to behave and so it must be hard to balance that with being a mother and raising a family. People who animated Elinor really looked at Emma Thompson's acting and put that into the performance, and her Scottish accent is incredible and she put so much emotion into every session."

The understated look at the end of a sentence said everything and allowed Brownbill to read between the lines. Elinor would constantly be looking at her gregarious husband to tone it down. "But over the course of the film, we see a change in Elinor and obviously the move is about their growth."

Mendoza says Brave is the kind of challenge that brought him to Pixar in the first place. "It has humans, animals, action, and a lush setting." It's no longer about the technical hurdles but hitting the director's vision with greater artistic freedom.

Bill Desowitz runs Immersed in Movies (www.billdesowitz.com) and is the author of James Bond Unmasked (Spies), which features interviews with all six 007 actors (www.jamesbondunmasked.com).