to freelance or not to freelance
By Barbara Robertson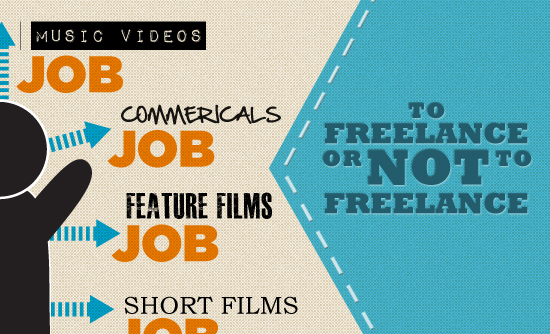 It's no stretch to say Animation Mentor graduates have the talent and motivation they need to become successful animators — they wouldn't have made it through all the courses without skill and determination. So, now what? Some dream of working at a feature animation or high-end visual effects studio. Some might imagine a life as a kind of digital mercenary, moving around the world taking one gig after another. Others just want to find a job with a steady paycheck.
We asked four animators, two mentors and two recent graduates, about their experiences in the studio system and out. Kenny Roy is a mentor who started his own company after working at some of the top visual effects studios. Chad Stewart, also a mentor, left the world of feature animation to become a freelance animator. Avner Engel is a recent graduate, born in Israel and now living in Australia. And, Martin Bell is a recent graduate from Leeds in the UK who now works in and around London.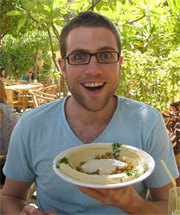 Avner Engel
Like many students, when Bell graduated, he hoped for guaranteed income. "I didn't think I could do the 'not knowing where I'd work from one week to the next' thing," he says. "I didn't want to become a freelancer. But, in London, that's what you need to be unless you can land a job." After rejecting a short-term gig at a big studio, Bell took a long-term contract at Animagine Studios to animate photoreal babies in commercials for a new clothing brand. Generally, long-term contracts provide a steady paycheck for several months, sometimes even a year or more. They usually offer few benefits and no promise of future work, but they're the next-best thing to having a staff job. Unless, as happened to Bell, "long-term" isn't. The Animagine project closed down in three months and Bell found himself without work.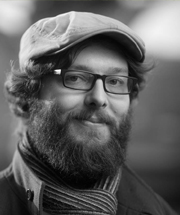 Martin Bell
Fortunately, the day he left Animagine, a friend called and asked if he wanted to work on a new Dr. Who videogame. When that work ended, another group of people Bell had met brought him in on a 5-week project for a commercial. And, he began to relax. He had down time after Christmas, and then work picked up again — character animation for a medical video, and animation for a Cold Play video.
"I'd been warned that it would be slow right after Christmas," he says. "So I used the time to make a new reel and teach myself some other aspects of Maya. And, I fixed a few bits of animation that had been bugging me. It's strange to be in the position I'm in now. A year ago, it seemed like the worst thing. But, it's liberating. It's fun not knowing where I will be next. I have enough money to get by, which is perfectly fine, and I don't get stressed easily. I'm developing my own children's animation show. I'm playing in two bands. And, I do quite a lot of writing as well."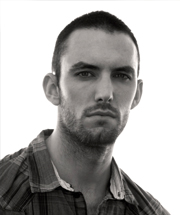 Kenny Roy
It turns out that Bell's experience is typical. "If you're determined to get a staff job, try to get an internship at a studio that has an established, serious intern program," says mentor Kenny Roy. "But, people should know that about 90 percent of the animators working at 90 percent of the studios in the industry are freelancers. That's the norm, and that's OK. I've never been [an] employee; I always worked on contract."

Roy's contracts included, among others, stints at Industrial Light & Magic where he started in their apprenticeship program, at Rhythm & Hues Studios to work on Garfield, and at Weta Digital, where he was an animator on King Kong. Now, Roy has his own company, Arconyx Animation in Los Angeles, where he often hires freelancers.
"When I came back from Weta, there were no openings at the studios, and I was really bummed out," he says. "I had to do something on my own, and it went really badly. I thought I would make a web series and produced four episodes. I didn't make a penny. With the bitter taste of defeat in my mouth, I did some animation for other companies." And then, one company called to bring him back on a project that would now include an additional 15 minutes of animation. Rather than signing on as an individual animator, Roy talked them into contracting with his company for the additional 15 minutes.
"That was my first major project," he says. "I had a crew of 10 and six or seven months of work." Today, his studio specializes in character animation for television, film, and commercials. Most recently, Arconyx artists worked on the highly acclaimed sci-fi film Chronicle.
"I've also animated my share of toothpaste tubes and toilet bowl scrubbers to keep the lights on," he says. "It's hard to have projects always come your way that inspire and challenge you. I've thought of polishing my reel and seeing what's out there, but, the second I start to make that move, I realize that I've got it really good. I can choose my projects, I get to make my own hours, and I can take time off and be with my baby boy. Working for studios that do features can be brutal. I wouldn't change a thing."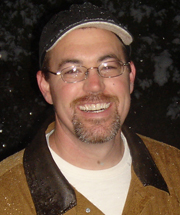 Chad Stewart
For similar lifestyle reasons, mentor Chad Stewart opted out of the studio system in Los Angeles about five years ago, moved his family of eight children, four adopted from Liberia, to Spokane, Washington, and became a freelance animator. "I'd worked for animation studios for close to 20 years," he says. "My children were at an age where I realized I had one shot to be with them before they grew up," he says. "I wanted to work from home and be available more. I needed to live somewhere cheaper."
Stewart's credits including animating Terk in Tarzan and Yzma in The Emperor's New Groove. He was a lead character animator on Stuart Little 2, and a supervising animator on Surf's Up. "I was working in a development role at Sony Pictures Animation when I decided to move," he says. "So, I asked them if they could guarantee a certain amount of work when I left. They gave me a contract for 12 weeks per year for two years, and that was my base. It took a while, a year and a half, maybe two years, before I had enough other clients to feel like there were enough out there."

Although many of his projects are still high profile — he worked on the Looney Tunes shorts for Dallas, Texas-based Reel FX Creative Studios, for example, and continues working with Sony — others are not. He has created an interactive avatar for a website and animation for sporting teams.
"Sometimes I take a job that doesn't measure up quality-wise to feature animation, but I find ways to deliver more than the client expects," he says. "And enough high profile work comes in that I'm still able to push my animation to that level."
The lifestyle change has also pushed him to develop different types of skills. "I have to be more of a businessman," he says. "I have to figure out budgets and decide whether I'll farm some things out or learn how to do them myself. I wear more hats. I can imagine a point when my kids are out of college where I might take another studio job, but the opportunity [freelancing] has provided to be there with them through junior high and high school and be involved in a way I couldn't before is fantastic."
Recent graduate Avner Engel, who lives in Melbourne, Australia, has found himself weighing both sides of the lifestyle vs. career teeter-totter. Among other projects, after graduation, he worked remotely for Reel FX on the Looney Tunes shorts, joined the crew at Doctor D Studios in Sydney to help with the last month of animation on the feature film Happy Feet 2, and again animated two commercials while working from home for two different studios.
"I like both ways of working," he says. "In a big studio, you're surrounded by amazing animators who inspire you to do your best. You really have to bring your 'A' game. The challenge of working at home is self-discipline and you have to be your own problem-solver. But there are lots of benefits and advantages to working at home. This industry forces you to move from one place to another and I have to think about my partner."
While working at Reel FX, Engel had a bit of the best of both worlds — time at home with his girlfriend, and the ability to collaborate with experienced artists. Now, he's looking for new projects — curious to have more studio experience, yet unwilling to sacrifice family life. "The uncertainty is tough," he says. "But I love what I do. I'm only at the start of my journey."
Roy's advice for animators just starting out and finding themselves with little choice but to be freelancers is to be optimistic. "If you have the skill and you're doing good work, you'll quickly establish yourself with your work ethic as a go-to person," he says. "You'll begin building a rapport with studios. I guarantee that if you kick butt, do your work, don't cause a fuss, and are positive, they'll call you."
And Stewart has positive thoughts to offer, as well. "When I was 20, my goal was to work in a studio. If that's your goal, put yourself in a position where you can achieve that. It might mean moving and making a sacrifice. But, if you want to stay where you are and you want animation to be part of your life, you can make a commitment to that. Either way, you'll have ups and downs. But, anyone willing to learn and determined to succeed will. It's just a matter of time."
Barabara Robertson is a freelance writer based in the San Francisco Bay Area.